After Emma woke up for the past few days when I did at 5am, I decided that yesterday was my last pre-dawn workout. Playing dodge the toddler and then dealing with cranky toddler all day is not my idea of fun, so starting today I am switching it up. Until my kids go back to school next Monday, I will either do it during naptime or before dinner, and then when school starts again, it will be naptime workouts for the win.
Standard strawberry oatmeal breakfast
A week or so ago, I entered a giveaway that Amy at Running Escapades was hosting and I really didn't think I was going to win.
Oh, crap.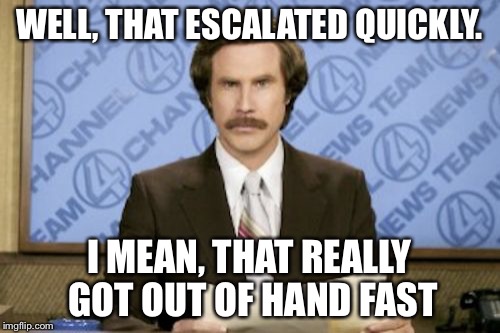 After initially being completely freaked out and terrified, after looking at the website, I'm strangely excited. AND, the race in Michigan is going to happening on my birthday! It's like it was meant to be.
My inlaws are in town until today, so we decided to celebrate my oldest daughter's birthday with them since they won't be here for her actual birthday (Jan. 4th). Can I just say how much harder a birthday is right after Christmas vs in December? My husband's birthday is december 15th and at that point it's all WOOOO, let's party and buy all the things and go out to dinner, etc.
But, by this point, it's ugghhh, no one wants to go to a birthday party or spend money or do anything but stay home. I get it, because I feel the same way, but the show must go on! She wants to take a few friends and go jump at Air Time on Friday night, should be fun and it will get everyone out of the house and off their ipods. Win. Win.
12. Holy crap. I can not believe she is going to be 12!
In other news, I finally got around to putting all of the Christmas stuff away yesterday, it's so sad and empty without the Christmas tree, but it was time! And since it was so warm (well, warm for Michigan in January), we took the opportunity to take all of the outside decorations down as well.