After taking off a couple of weeks off from the exercise streak I was on, I knew today had to be the day I got back to it. I told myself "just 5 minutes," and then 5 minutes came and passed and pretty soon I was 1/2 way through…and dying!
It was just about 50 minutes of sweaty, heart pounding step aerobics and it left me feeling all sorts of awesome after it was all done!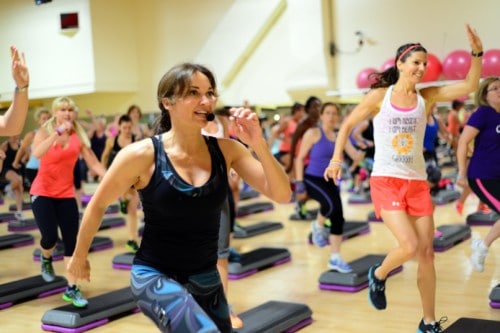 Sure sign of a toddler living in the house- finger prints. Everywhere.
Once I dropped off the youngest at school, I made a much needed grocery run. One of the medications I take kills my appetite. Especially breakfast, I usually have to force myself to eat and this morning was no exception. Larabar to the rescue.
Pre-lunch snack before meeting the husband and Emma, an apple and some cheese.
My 3 oldest kids have school this week, but the husband is off of work until January, so we took advantage of just the 3 of us and treated ourselves to lunch. It was getting close to naptime, so we went somewhere close; Qdoba.
I broke out my new favorite kitchen appliance –the Instant Pot.
Instant Pot Pork Tenderloin
*Pork loin
*1 cup of water
* salt, pepper, onion, garlic
* cover in BBQ sauce (we used this one)
Season the pork, pour the water in the bottom of the pressure cooker, cover the pork in BBQ sauce. Then turn it to MANUAL and 90 minutes and then let it work it's magic.
This used to take 6+ hours in the slow cooker.