It's a day I will never forget; April 13, 2010. It was a Tuesday and like every other Tuesday for the previous 2 years it was also Papa day. A day where at the time my two youngest children and I would meet my Dad at the library, go to lunch and then go to my parent's house so the baby could nap, I could rest and my Dad and Karlie (my then 5 year old) would hang out, watch TV or pretty much whatever Karlie wanted to do. I called him that morning to make sure we were still on and he said he had some errands to run and he would meet me at the library. That was the last time I ever talked to him. That afternoon, my world came crashing down on me. I felt every ounce of air escape my body in an unimaginable gasp/scream as two detectives sat in my parent's living room with me and my brother telling us that our Dad had been killed instantly in a head on collision that morning. Less than 20 minutes after I talked to him.
The days, months, years that followed are nothing but a blur. I barely knew my name. I barely functioned, barely held on. I couldn't make plans for more than a couple of hours into the future because I had no idea what would or could happen. Getting into a car with someone else driving sent me into a state of panic.
It wasn't until the 3rd anniversary of his death when the all consuming pain went away and I finally moved into the final stage of grief- acceptance. Six years (seriously, how has it been 6 years already?!) later, I can finally remember him instead of what happened to him.
Most of the year, I am fine. But Christmas is tough every year. If there was anyone who loved the Christmas season, it was my Dad. He was the first to set up the tree, the lights, the decorations, bust out the CD's and loved everything there was to love about Christmas. I hear songs on the radio now and I can picture him singing them as loud and proud as he could- no matter how he sounded!
Being at my Mom's house this week, seeing the pictures on the wall, remembering the Christmases from my childhood are bringing up so many emotions, but for the first time in 6 years, I can smile. I smile remembering how much he loved his family, his grandchildren, the presents, the laughter, the craziness of it all. I smile knowing how much he loved it all and loved all of us and it helps. It helps me remember this what life is all about. Family. Grief is something that never truly goes away, we just learn to cope with it. We never "get over someone's death." We learn to accept a new normal.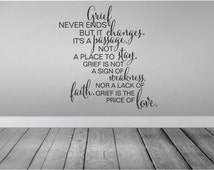 Even though the Christmas rush leaves me a bit frazzled, I'm taking the time tonight to remember my Dad. Listening to some of his favorite Christmas songs and I may even sing a few loudly just for him.