I have never been a fan of zucchini and squash. I used to link sweet potatoes in that group as well, but ever since I learned about the wonders of roasting vegetables, I will eat them roasted.
After becoming diagnosed as a Diabetic early on in my pregnancy, I had to back away from the carbs. Not get rid of, but I'm allowed (per my Dr's instruction) a certain number of carb grams per meals and snacks every day. This helped me stay at a healthy weight through the pregnancy, deliver a normal sized baby and I firmly believe it helped me recover quicker from my 4th c-section.
After Emma arrived, yikes. Since I was "honeymooning" from the Diabetes, my sugar levels were actually low after delivery and I was told that it could be 6 months before those levels started rising again. Emma will be 5 months on Monday, I almost made it 6 months. While it has been nice to not worry about carb gram counting these last few months, the time has come to start doing that again.
I bought a crap ton of vegetables earlier this week and I really wanted to do something different for lunch today.
First, I sliced and browned the chicken sausage (took less than 5 minutes, you don't want them cooked all the way through yet) and then added in 2 Tablespoons of spaghetti sauce.  While that was cooking, I took 1 zucchini, cut in halves and hollowed each part out. I drizzled oil over the top and then added some spices ( I used a roasted garlic/onion) spice mix. Then add the meat/sauce mixture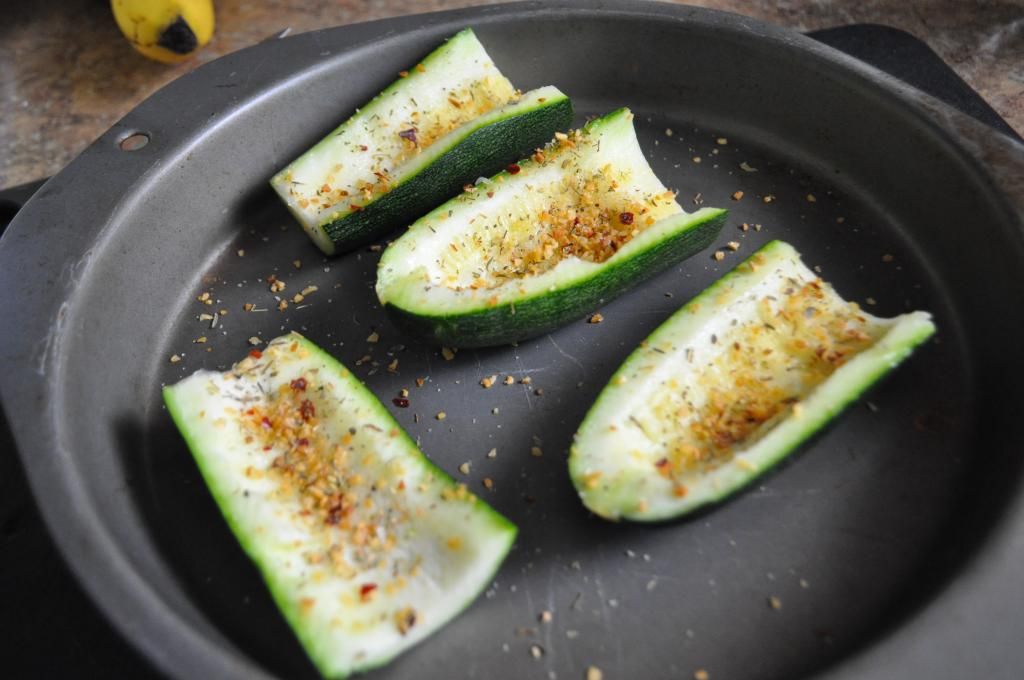 Put into the oven at 375 until the zucchini was fork tender – about 15 minutes.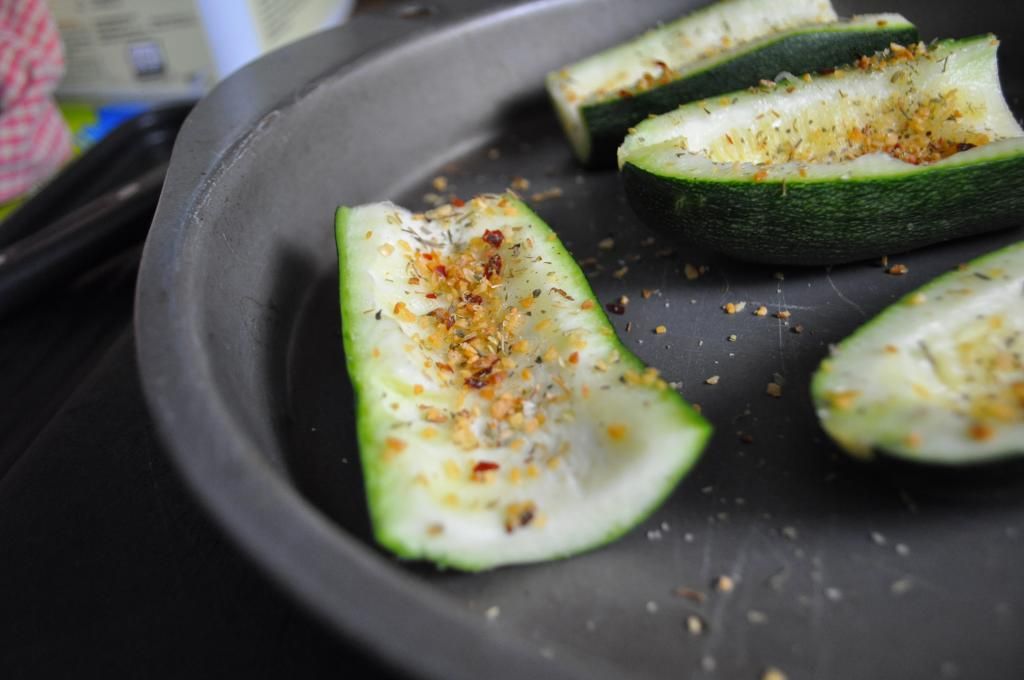 Covered with havarti cheese and cooked another 3 -4 minutes until the cheese was nice and melty.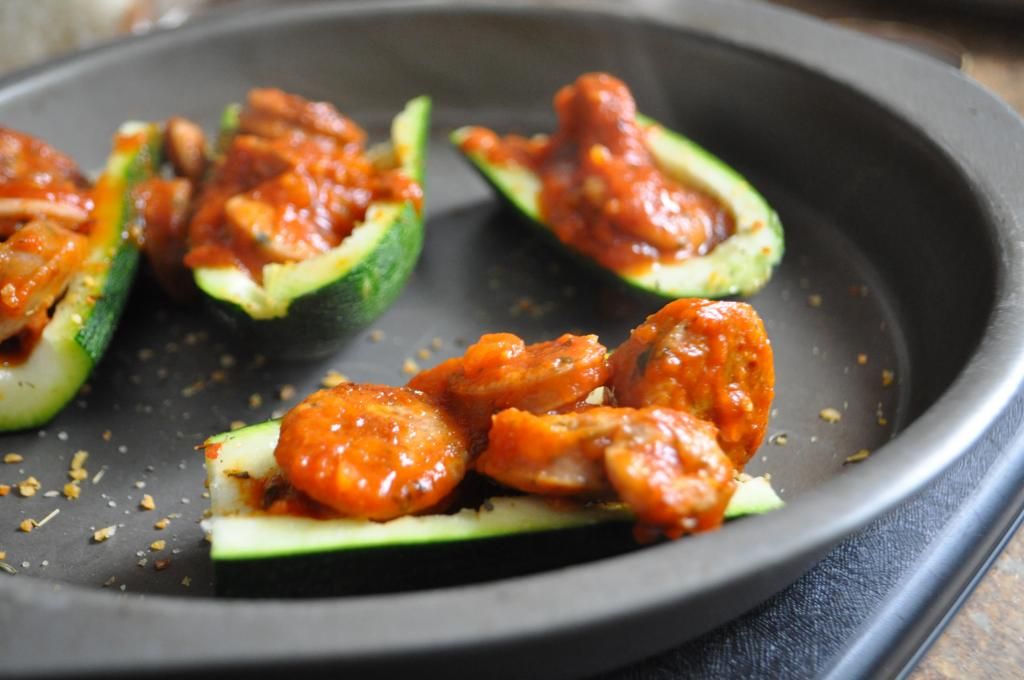 Perfection.